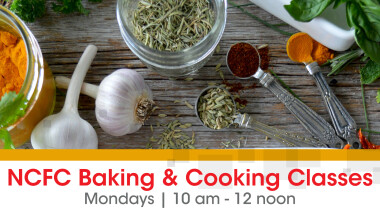 Baking and Cooking Classes
---
Offered by the New Canadian Friendship Centre
Date: Mondays
Time: 10:00 a.m. - 12:00 p.m. (currently paused due to Covid)
Make friends and enjoy community while learning traditional Canadian style baking, like cookies, muffins and cakes. Yum!
You will have an opportunity to learn from volunteers (and teach fellow students!) how to make
traditional recipes from around the world.
You will learn to substitute healthier ingredients in recipes, as well as Canadian tips to shop for value and nutrition.
Childcare provided?: Yes. To learn more about our childcare read here.
Cost: Free
To information email: or phone 587-390-0770
When: Every Monday, 10:00 AM - 12:00 PM